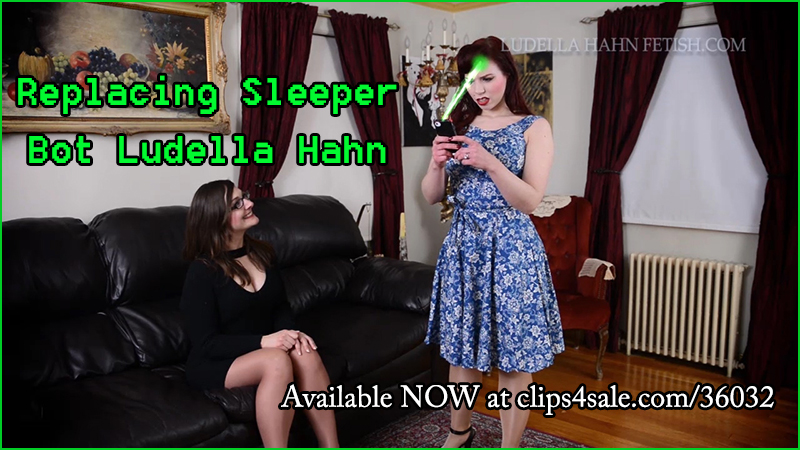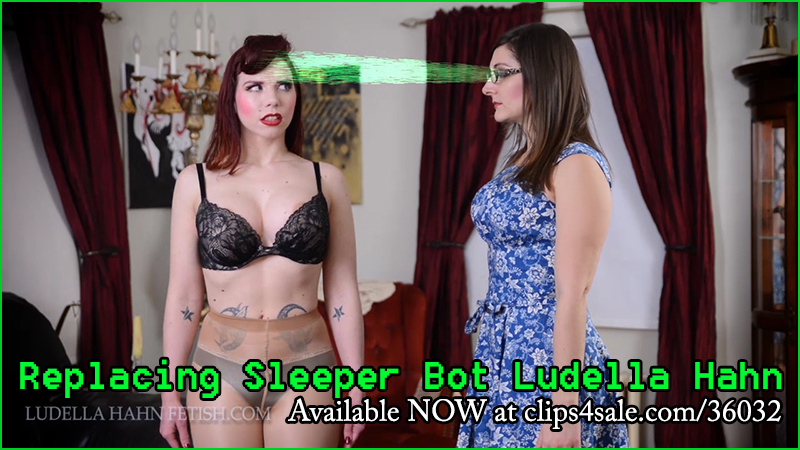 Review from the customer:
Hi Ludella,
First of all, I have to congratulate you on shooting to the top of the charts on Clips4Sale. Your work is always professional and polished in a way that fetish videos on that site rarely hit, and you more than deserve to reap the rewards.

I am absolutely blown away by this video. Sarah Michelle nails the artificial aspect of her character; the voice switching was perfect, as was her snap into and out of programming. You were, as usual, phenomenal. Have I mentioned how much I love your pin-up looks for all of these videos? There's something about the retro style you command out of the production, the costuming, and the performances that separates you from the pack. What I loved most of all is the way you managed to add little touches to make it not strictly a fetish video, moving more towards a full-fledged sci-fi piece. I can tell you're a full-fledged nerd in many areas; your choices reflected a lot of love for anthology series like Twilight Zone and Tales from the Darkside.

This moment deserves its own paragraph: Sarah's face staring out from your Twitter profile. Holy hell, that was an incredible button to put on the story!

The effects were wonderful--that Matrix/Cerebro cut-away during the scan was inspired--and prove that you're handing your work with care. Everything worked without being intrusive, and that's the mark of a good filmmaker. Heck, I nearly outed myself as the writer of this piece on Twitter this morning, because your execution of the work made me confident that I'm at least decent at creating scenarios again. I'm going to keep tabs on everything you're creating, because what you make is fun and playful and solid in a way that's rarely seen online.

Thank you for taking this custom on, and thank you for making it into something truly special. I hope my praise wasn't over the top, but even if it was effusive you deserve every bit of it. I can't wait to see what you make next.