Hey guys! Just got back from my mini midwest tour late Friday night and then performed at the Wasabassco Boston premiere burlesque show at Davis Square Theater Saturday night. It was a blast! Any of you in the New England area should check out the future shows. It will be the 2nd Saturday every month. I will be in Tampa for Fetish Con during next month's show, but I'll be performing at the one in September. :)
My trip took a physical toll on me as it was quite intensive. I left early Tuesday morning (4am wakeup call) after working all that weekend and Monday on fetish video customs and a clothing catalog shoot.
I shot wrestling, bondage, tickling, hypno, and medical fetish in 3 different states in 4 days.
I've been exhausted since, but it was a fun and profitable trip, so worthwhile. Let's just say I am very much so looking forward to my upcoming weekend on Cape Cod as I could use a little vacation. ;)
I'll be spending the next few days catching up on emails, clips, and website updates, so be sure to peek around. And check out some of the new fun video updates I've been posting on my VIDEOS page. I'm starting to make little animated GIFs as low quality teasers since Youtube keeps flagging my video previews even when I make them SFW. So, I guess animated GIFs it is unless I can find another highly trafficked video share site. But if you want to see the full videos in their HD glory, please visit my videos page or my CLIPS4SALE STORE to download. :)
And speaking of clips...here's a little low quality animated GIF preview of one I shot earlier this month for a custom client. She-Mask Transformation: Nerd to Babe.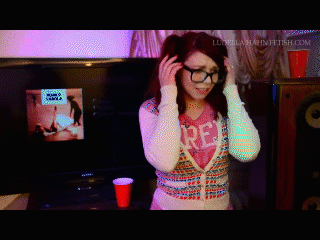 ---
Remember, if you ever have any ideas of your own you'd like to bring to life, just fill out the form on my
CUSTOMS
page for details on creating your very own customized fetish video.
Because some of my pantyhose kitty photos with Dastardly Dave are potentially too risque for Facebook, here's a little set of them here for your viewing pleasure.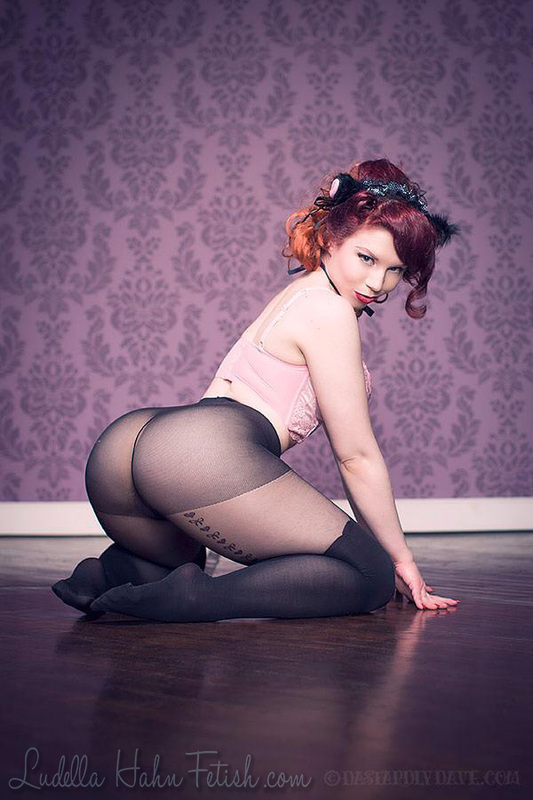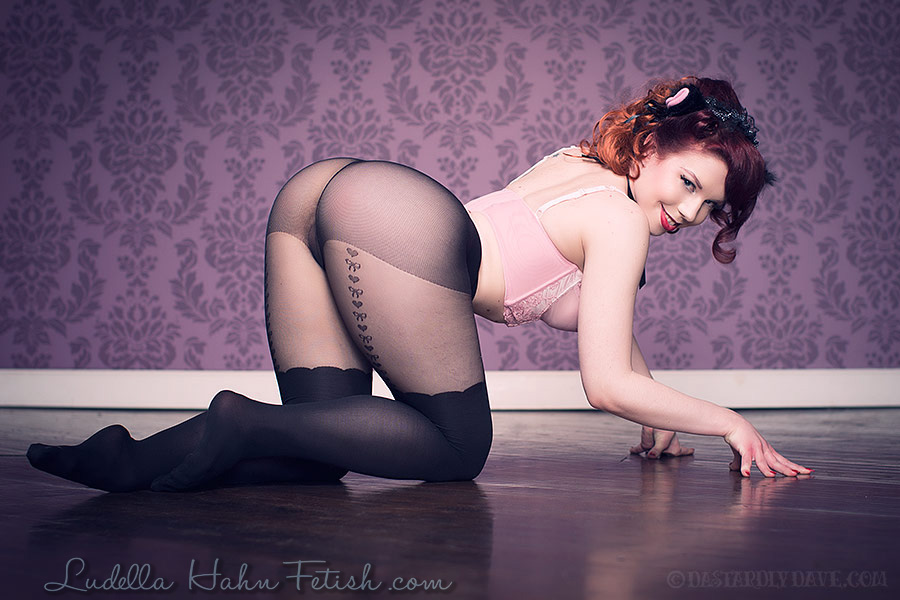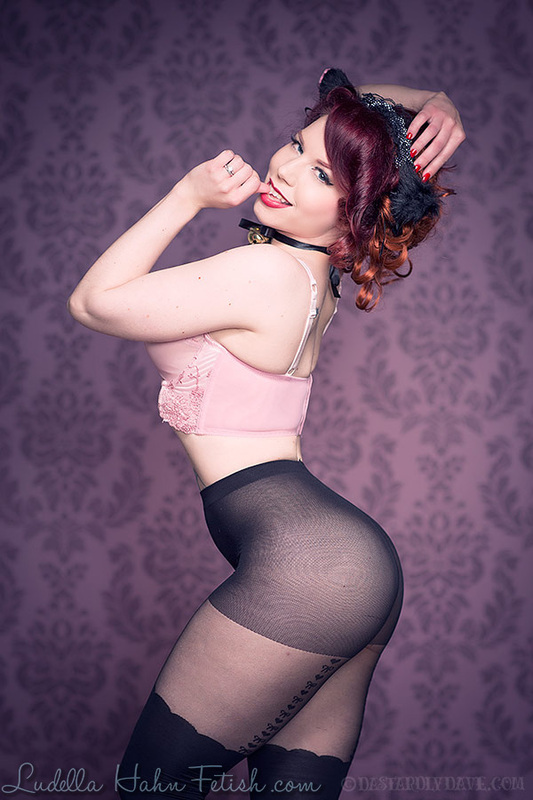 Kind of a long update. Whew! Well, I hope you enjoy reading. Xoxo!

Curves and Kisses,
Ludella