Thank you all so much for your input on which superheroine clip I should release next. The winner was my Poison Ivy clip...so keep your eyes peeled for that to be released this coming weekend.
I know it's a holiday weekend and some of you might be away from home, but please check it out on my
Clips4Sale Store
when you return!
If you haven't seen it yet...this was my last superheroine release... The Cat Bats the Bat (Then Binds, Gags, and Humiliates Her). I star as Batgirl and Nyxon plays Cat Astrophe in this Superheroine Spoof. I come to stop Cat Astrophe from her evil plans and we get in a cunt busting and belly punching battle. I'm winning the fight for a while, but she ends up hypnotizing me to sleep and I wake up in an underground lair chained up, and the Cat plays with her Bat toy, then leaves me gagged with my boobs out for her goons. Here is my promo shot and a couple of additional screenshots. You can also watch a mini youtube preview below. The full clip is 17 minutes.
BUY THE CLIP HERE
or on my
VIDEO
page.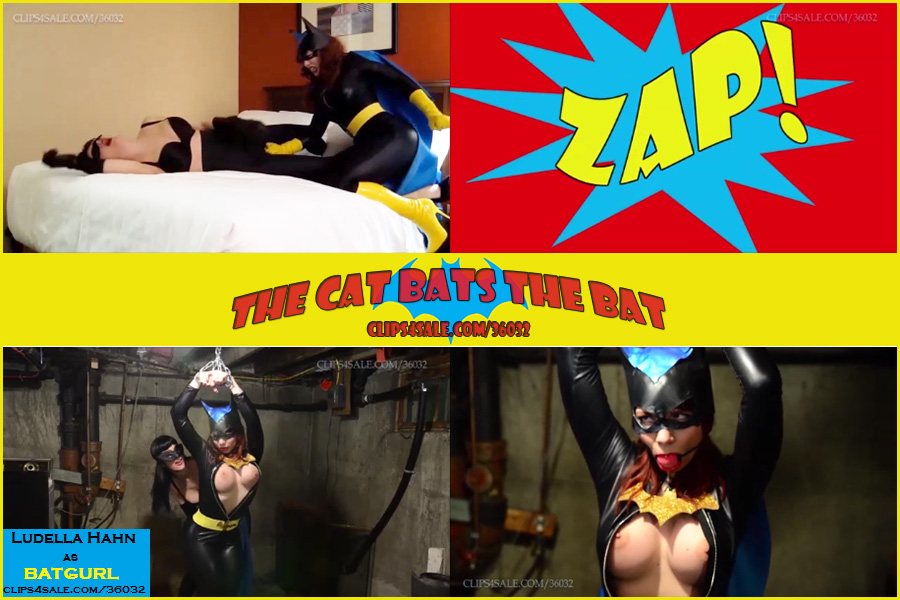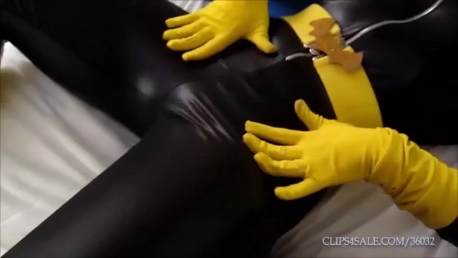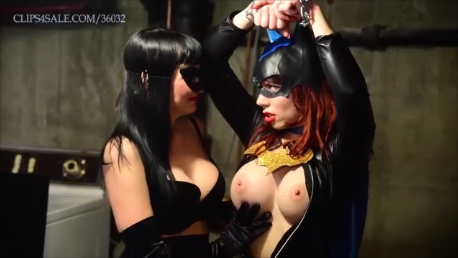 Thanks so much for your help! I love hearing your feedback. :)

Today I shot a few fetish clips with my friend Sarah Michelle, and tomorrow I will be spending the day in front of the computer trying to play catch-up with site updates, editing video clips, and responding to emails as I have a lot to get done before I leave for my Columbus and Indianapolis mini-tour a week from today. Busy, busy! Have a wonderful day/evening! xoxo!

Curves and Kisses,
Ludella Hahn